Sabrina Del Mastio
Sabrina Del Mastio (nata a Bologna il 10 marzo 1971), per caso fortuito inizia a giocare a softball nelle giovanili di Casalecchio di Reno nel 1982 all'età di 11 anni. In quegli anni con le The Queens, squadra militante del campionato di A2, ha vinto giochi della gioventù, campionato cadetto, campionato juniores e la promozione in serie A1 (1984).
Esordio in serie A1 (1985) con la stessa squadra nella quale militera fino al campionato del 1988.
Nel 1989 le The Queens si fondono con la società Fortitudo Bologna dando vita alla nuova squadra di Bologna con il nome di The Queens Fortitudo. Sabrina giocherà per questa squadra fino al 1992 portando proprio in quell'anno la vittoria del primo scudetto e Coppa Italia a Bologna. In quell'anno li a causa dello scioglimento della società sportiva, Sabrina decise di giocare nel Rimini Softball sempre nel massimo campionato.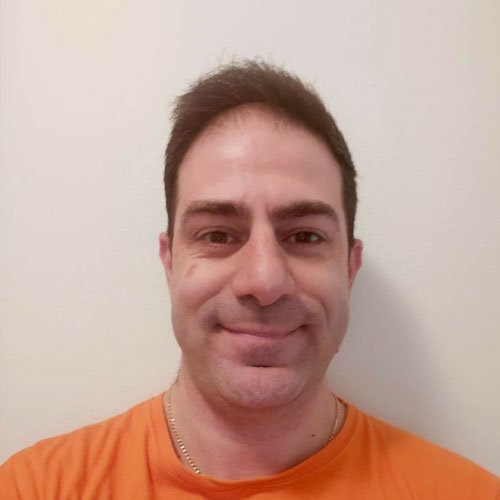 Setti Corrado
Piemontese di La Loggia classe 1978, si è avvicinato al nostro sport nel 1988 grazie ai Giochi della Gioventù per merito della sorella che giocava nella squadra cadette del paese.
Nel 1991 approda nel baseball alla Juventus 48 nel ruolo di catcher facendo tutto il poercorso delle giovanili ed approdando nella prima squadra in serie A nel 1995.
Rimane fino al 1998, anno in cui si sciolse la società collezionando un terzo posto italiano categoria Juniores nel 1996 e al vittoria in Coppa CEB nello stesso anno, numerose partecipazioni in Serie A tra campionato ed  i playoff scudetto 1995 e 1996.
Dal 1999 al 2004 ha proseguito coi Torino48, poi Grizzlies dalla serie C2 arrivando alla A2 come catcher/terza base.
Juan Carlos Marti Pino
2022
Bussolengo Softball 2.0
Allenatore, preparatore atletico, coach di battuta e di difesa
2019 - 2021
A.S.D. San Martino Junior Baseball e Softball (VR)
Manager squadra serie C Baseball, Allenatore, preparatore atletico, coach di battuta e di difesa
Principali riconoscimenti ottenuti:
• Promozione di 6 giocatori in serie B e serie A Baseball
• 1 classificati del girone della serie C
Ottobre 2018 - Agosto 2019
Società A.S.D. Dynos Verona Baseball e Softball (VR)
Manager squadra serie A2 Softball
Allenatore, coach di battuta, di difesa e pitching coach
Principali riconoscimenti ottenuti:
• Promozione di 2 lanciatrici in Nazionale Italiana under16
• 5 classificati del Campionato Italiano serie A2
2017 - 2018
A.S.D. San Martino Junior Baseball & Softball (VR)
Allenatore squadra categoria under 15 e under 18 Allenatore, preparatore atletico, coach di battuta
Principali riconoscimenti ottenuti:
• Campioni dello Scudetto Italiano anno 2017 categoria Under 18
• 3 classificati del Campionato Italiano anno 2017 categoria Under 15
2015 -2017
Società A.S.D. Softball Bussolengo (VR), Allenatore squadra categoria serie A1, cadette e under 21 e insegnante di softball presso la scuola elementare "Cittella" di Bussolengo (VR) Allenatore, preparatore atletico, coach di battuta e pitching coach Principali riconoscimenti ottenuti:
• Campioni dello Scudetto Italiano anno 2015
• Campioni della Coppa Europea Praga 2015
• Campioni dello Scudetto Italiano anno 2016
• Secondi classificati della Coppa Italia 2017
• Terzi classificati dello Scudetto Italiano anno 2017
• Campioni della Coppa Europea Olanda 2017
2013 - 2015
Nazionale Cubana Softball femminile Allenatore Pitching coach, coach di battuta e preparatore atletico